Did you know Prince used to secretly give people solar panels?
Us neither - but it turns out in life Prince was a secret philanthropist, supporting causes from youth empowerment to racial justice - and clean energy for all. We love that. We love it so much we've only gone and commemorated this fact with a brand new mural unveiled today in Camden, north London.
It's painted on the gates of the Electric Ballroom - a famous music venue which hosted two legendary Prince gigs in 2014. We got in touch with them and it turned out they were delirious with excitement to honour this lesser-known aspect of Prince's legacy too. They welcomed us in. We got to work. Et Voila! It's got the look.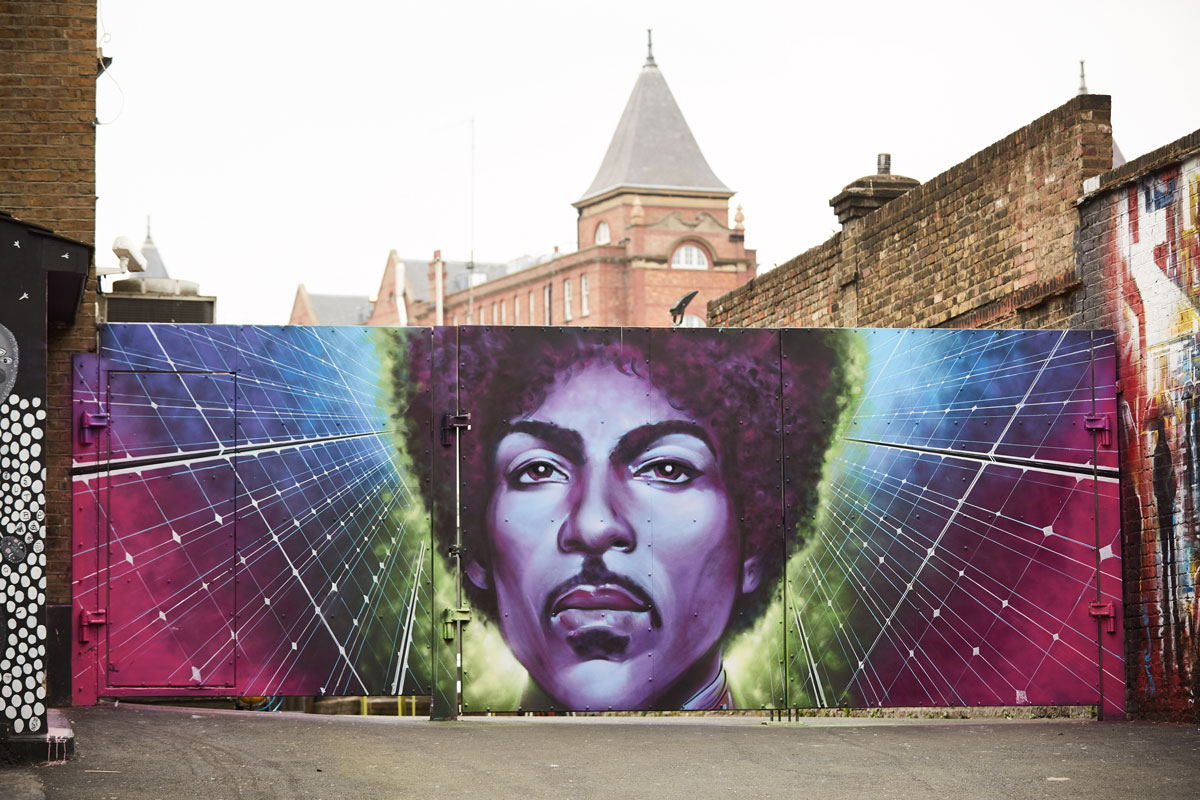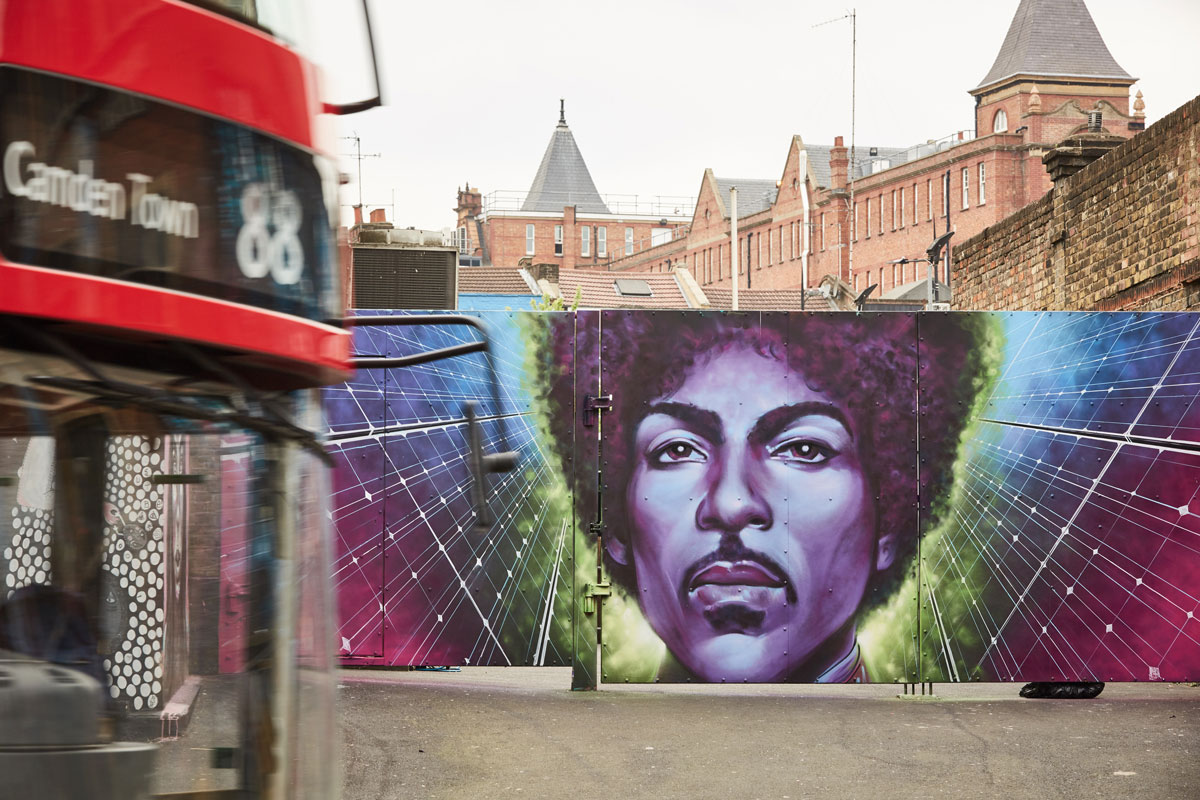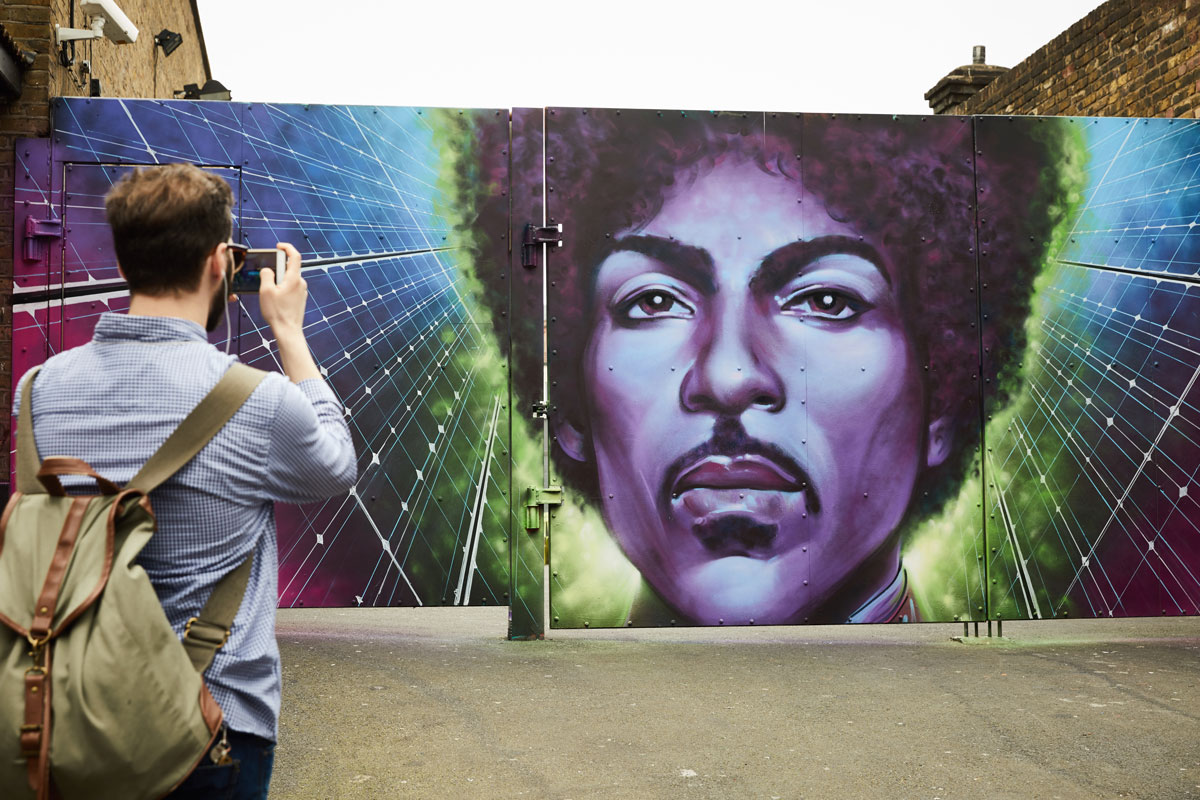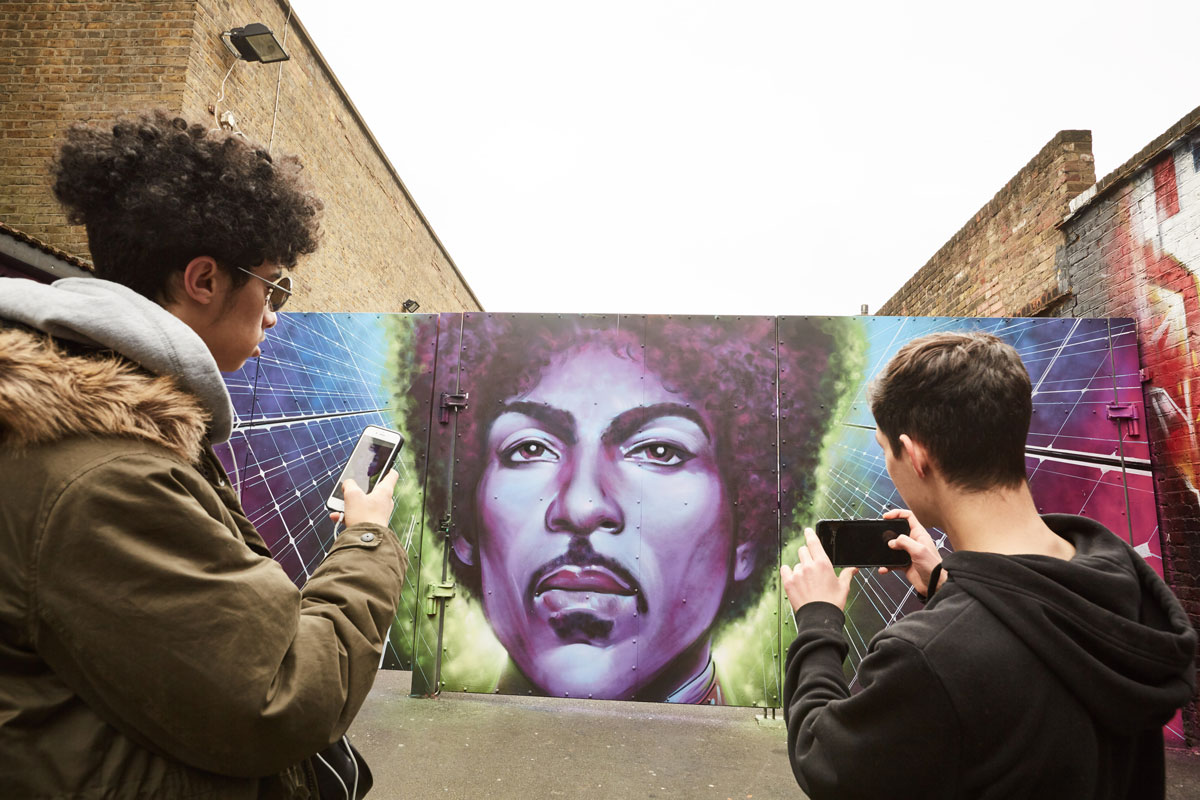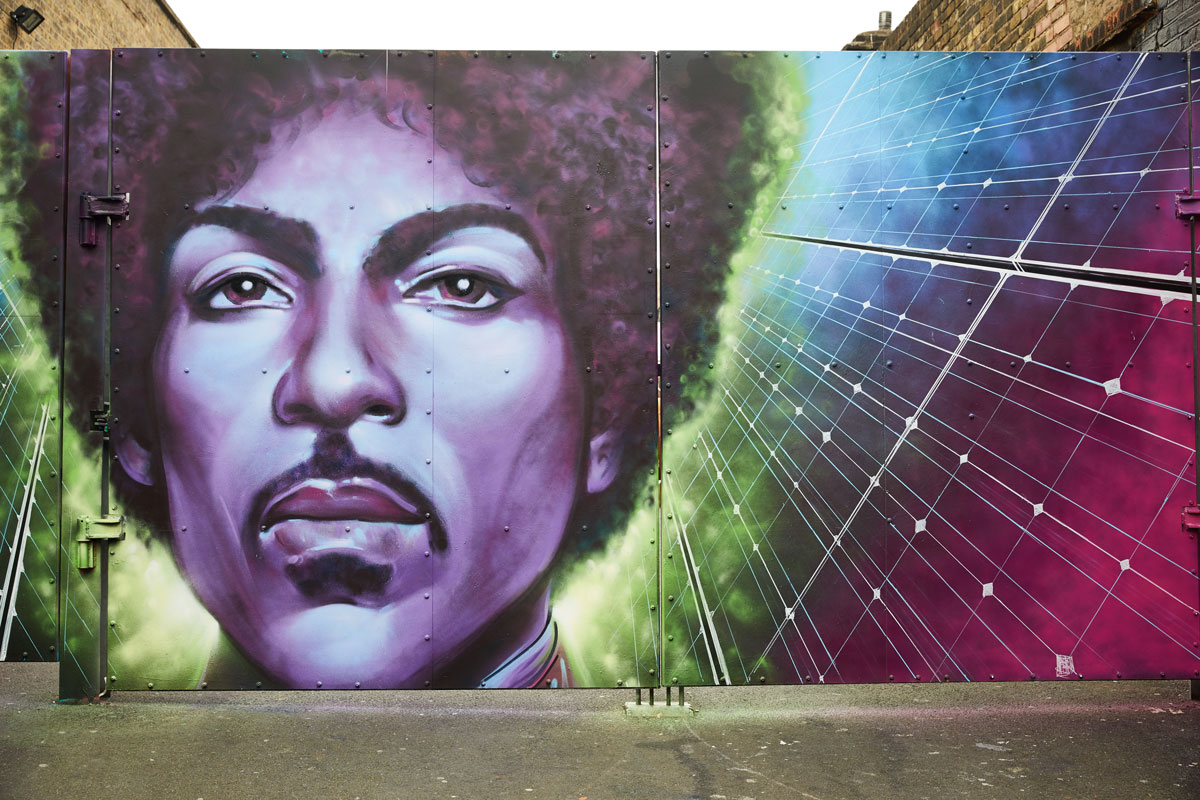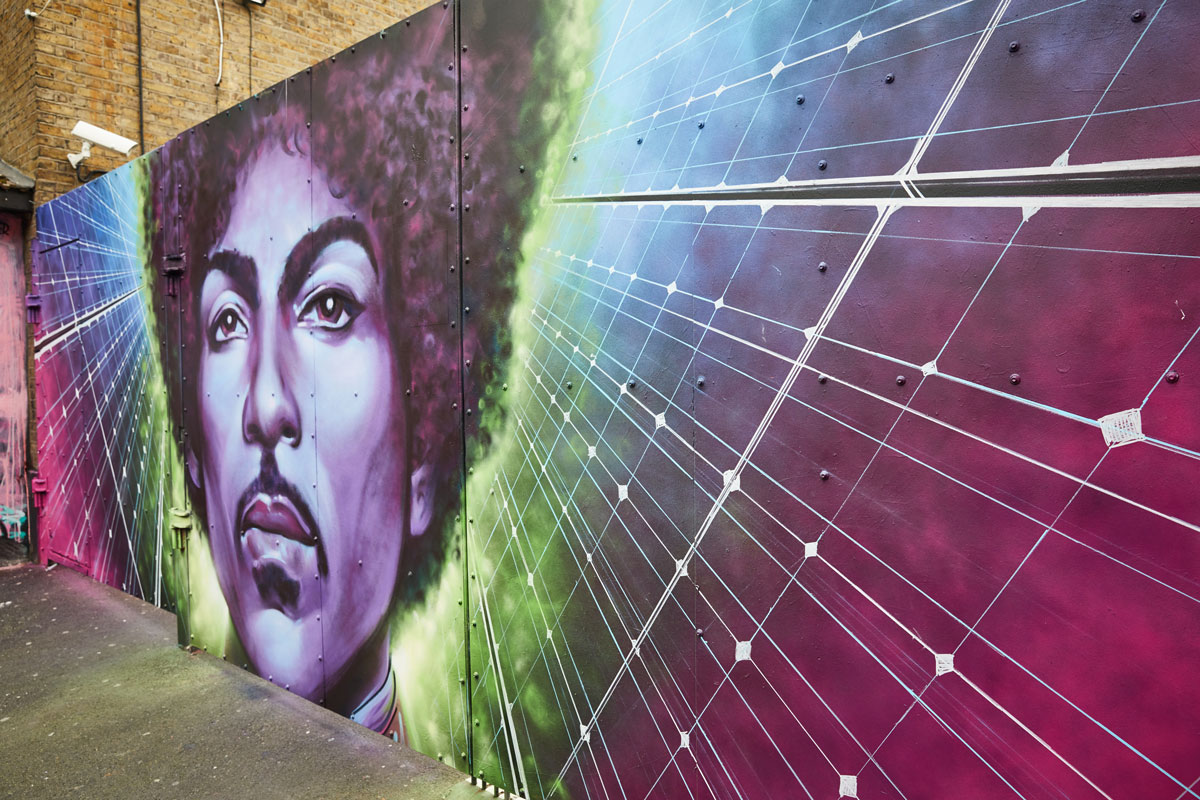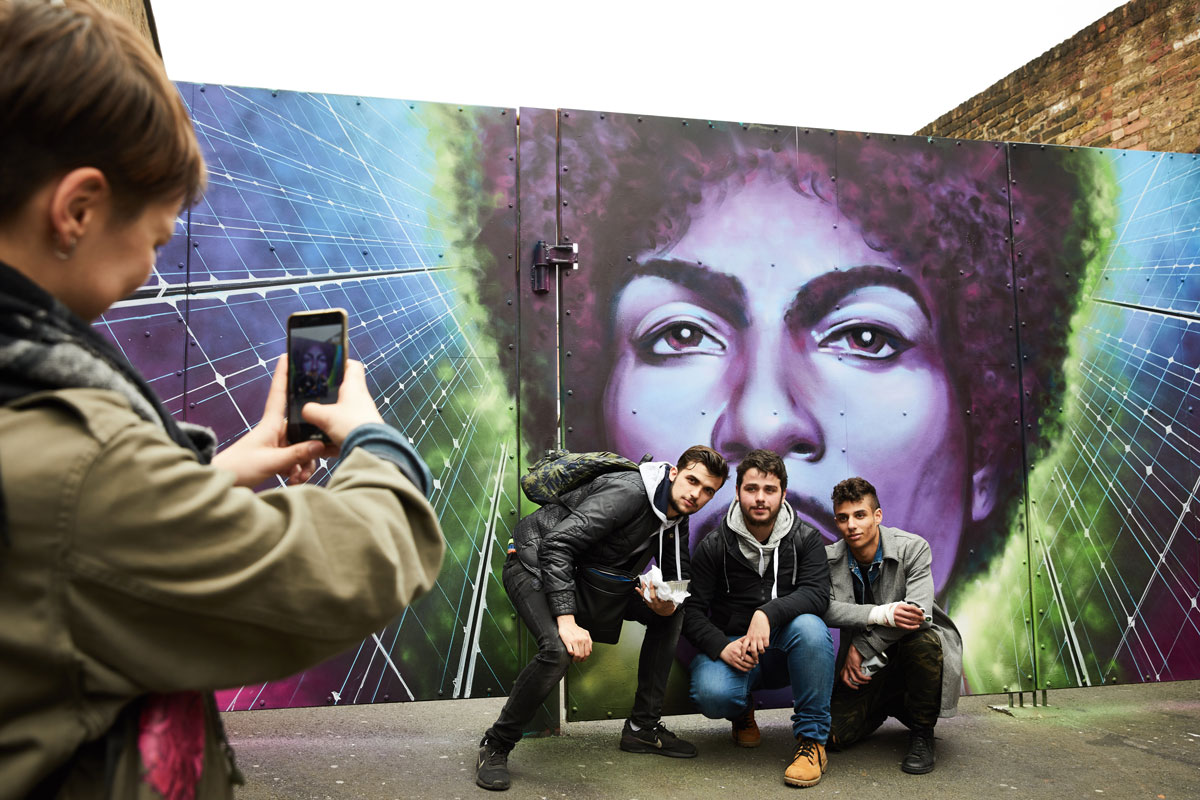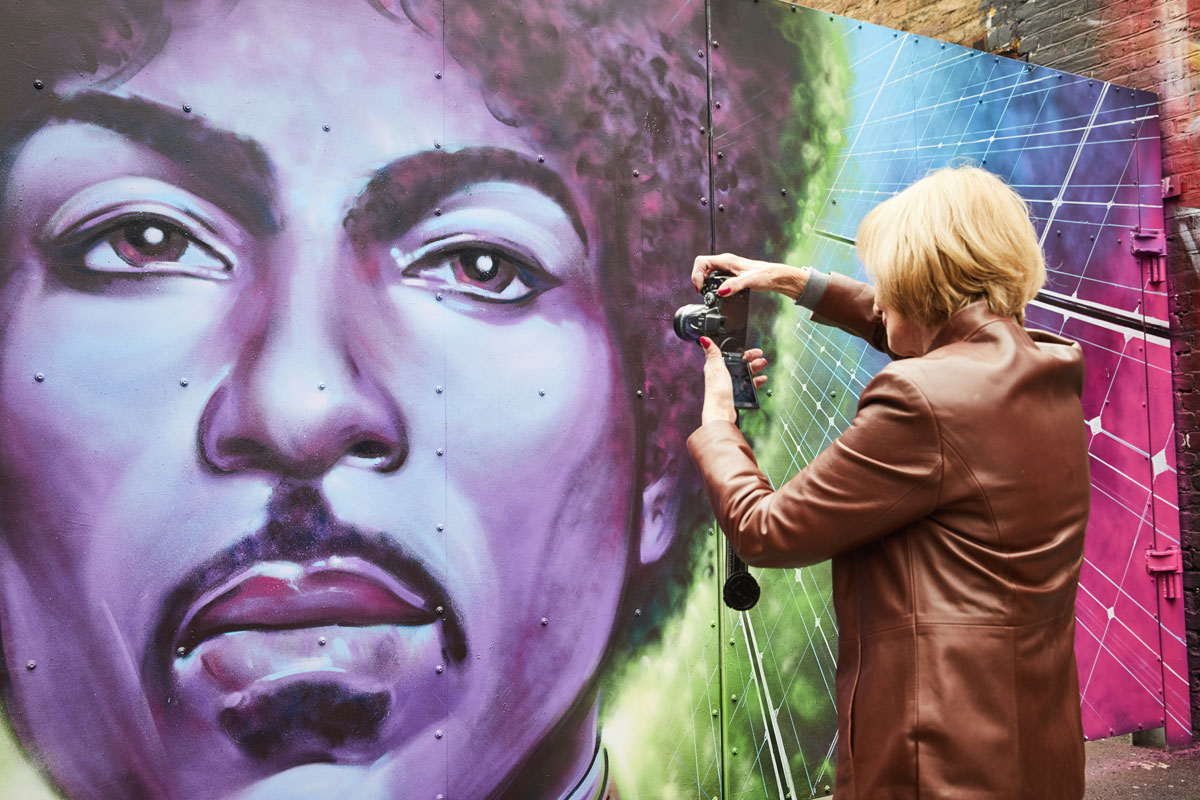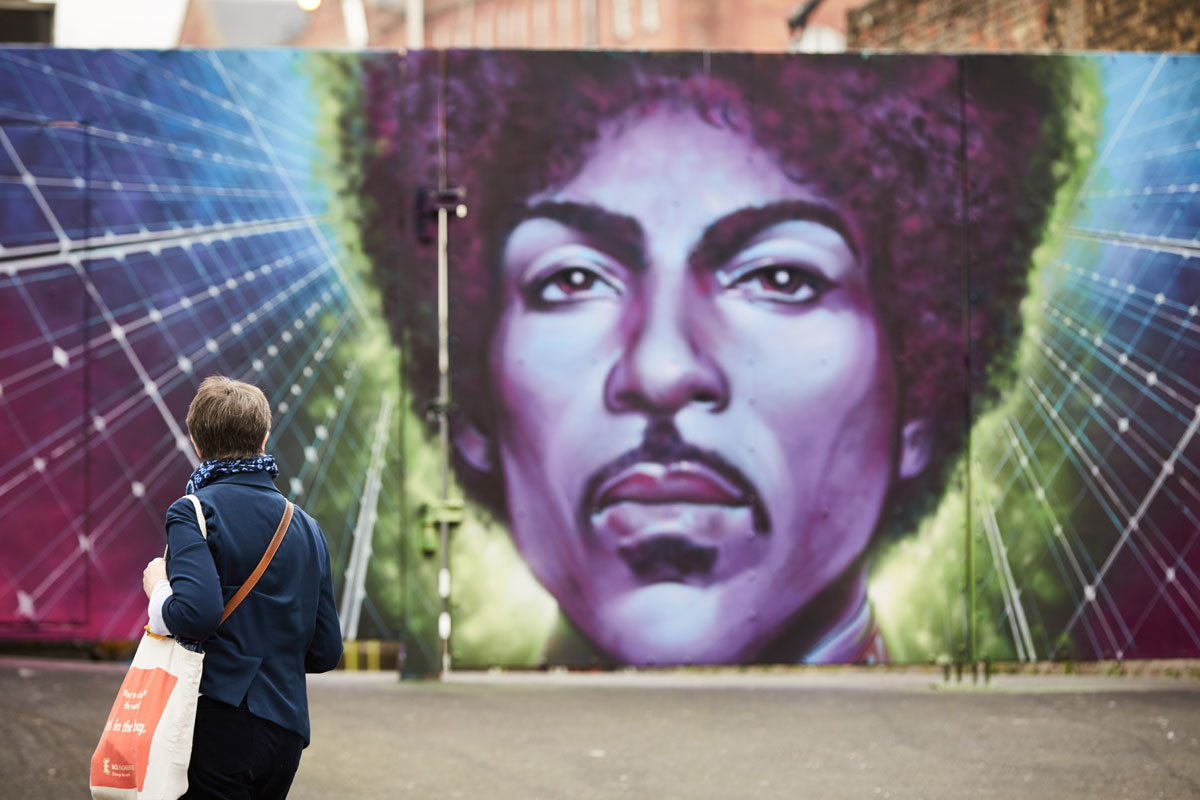 Could it be, the most beautiful mural in the world?
Our mural is kicking off a shiny new 10:10 campaign. Between the anniversary of Prince's death on the 21st April and his birthday on the 7th June, we're fundraising to install free solar panels on the roofs of six amazing organisations. They reflect the commitment to community, creativity and humanity that Prince demonstrated in life with his secret philanthropy.
We want to raise £30,000 to turn six awesome projects into solar power stations. They all work on causes Prince supported and believed in.
For each of these projects, solar means tackling climate change, saving cash on their electricity bills and becoming more economically sustainable.That seems like something worth doing in Prince's honour.
And if you want to see the mural, it'll be at the Electric ballroom until 7th June. It's round the back of the main entrance, off Kentish Town road. Come down and check it out! If you take any snaps don't forget to tag us @1010climateaction!