We've just kicked off our brand new tree planting project in Wolverley, Worcestershire. In the coming months we'll be working with the community to plant thousands of trees that'll tackle climate change and protect the village from flooding.
We celebrated with a whole crowd of locals planting two trees in the village. Toddlers, teenagers and councillors all got their hands dirty!
The beautiful village of Wolverley sits between the River Stour and the Worcestershire canal and it's been flooded four times in the passed decade.
So the community have come together to do something about it. We're working with the Wolverley Flood Forum to plant trees as natural flood defences.
The trees will slow the flow of flood water, and suck up carbon - helping to tackle climate change. They'll make Wolverley more resilient for years to come.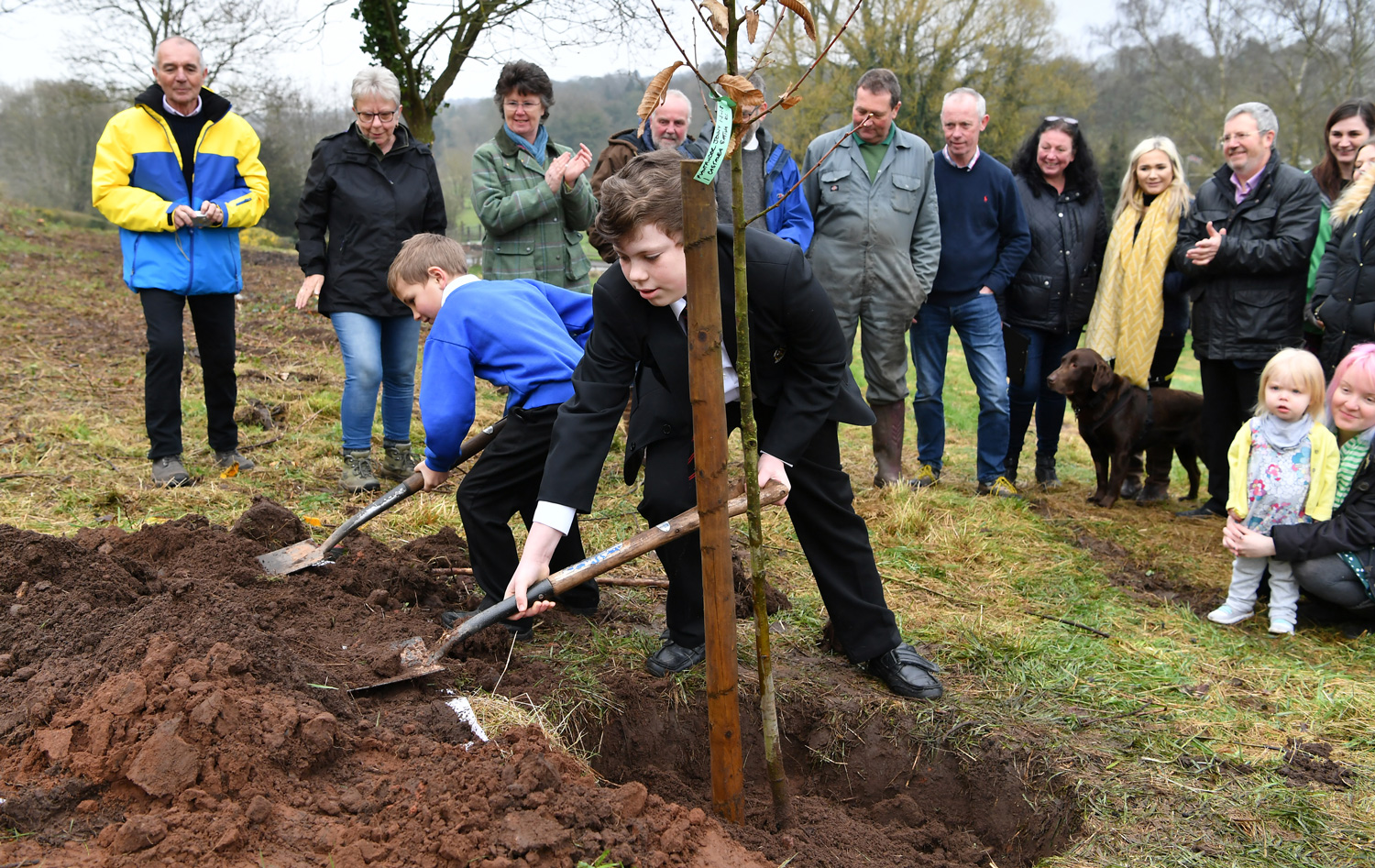 Photos: Simon Hadley
This project is funded by The Postcode Local Trust, Aviva Community Fund and Hamilton the musical.